The Power of Gratitude: Life Transforming Hack!
Gratitude is defined as the quality of being thankful. Remember that there is always someone in this world who is praying for what you have, even if you are not content with it. Your ability to walk, to talk, to see, to taste. Some people may not have been born with sight, and some may have lost it, but here you are reading this message from me—gratitude. I remember when I only had my momma commenting on all of my business posts, now I have clients from all over the world—gratitude. It's that simple to incorporate gratitude into your day.
November 1 marks the start of the holiday season for most Western countries. World Kindness Day is November 13. In the U.S., Thanksgiving is November 23. November is in the heart of the Fall Season—also known as Harvest Season. So, it makes sense that November may be known as the gratitude month.
Why a gratitude practice is important?
You wanna hang with the big dogs? You wanna bring in the big bucks? You want ya manifestations to come in quickly? Highly recommend starting with a grateful heart. I know y'all hear me say, "Everything is energy" like a CD on repeat in the 2000s—cause it's true! In July and August of this year, I incorporated a gratitude practice in my day and I was able to manifest so much abundance quickly! I saw my life changing right before my eyes. I was able to manifest more peace, more money, more access to rooms that elevate my business, and more! The one thing that changed was me writing in my gratitude journal. "Writing is the magic of moving energy across the paper"-Natoya Hall @minyma___
When I started my gratitude journal, it was to manifest, but what I got out of it was a deeper appreciation for who I am and what I have. I gained a sense of peace in my life that I'd been searching for. I wasn't focused on what was going wrong and who did it—all of that no longer mattered.  It expanded my awareness and my relationship with the Divine Most High God. And for that, I am grateful.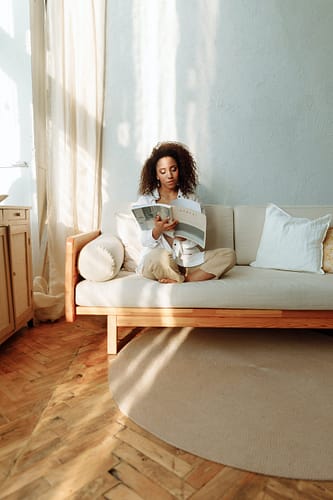 How to Incorporate a Daily Gratitude Practice
Verbal – Practice gratitude by verbally acknowledging it when you feel appreciative of someone or something. For example, even if you don't have a great relationship with your coworker, express your gratitude when they bring you a coffee on a Friday. Instead of focusing on the negative aspects, say something like, "I am grateful for Ms. Sharon's act of kindness in bringing me coffee today, despite our differences." This will help you cultivate a positive perspective and build better relationships with those around you. I know she makes the meetings last longer than they need to, just thank her and move on. LOL!
Written – Begin by putting pen to paper and making a list of things you're grateful for. A simple yet effective way to start is with 1-3 daily gratitude items. If you want to increase your momentum, consider starting a gratitude journal. A dedicated journal for all the things you appreciate can work wonders for your mental and spiritual health, as well as open your heart to receive more. As this allows you to expand upon what you're grateful for and why.
"One of the best ways to show gratitude and manifest is by taking care of what you already have."
Care – One of the best ways to show gratitude is by taking care of what you already have. Cleaning your surroundings, washing your car, and engaging in physical activity can help you feel good about yourself and your environment. When you're a responsible steward of your current possessions, you'll be better prepared to manifest even greater things in the future. So, start by taking care of what you have and watch as positivity and abundance flow into your life.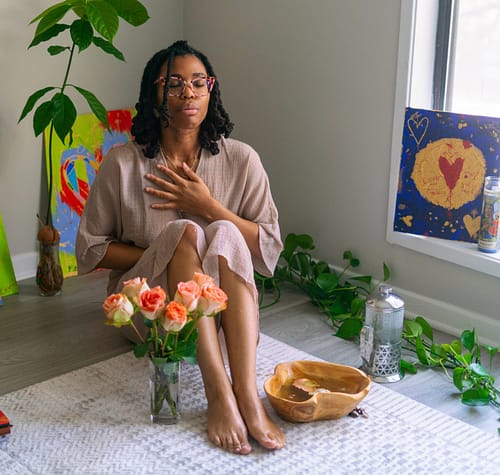 Why you should do a 30-day gratitude challenge
The benefits of gratitude listing are improved mental wellness, increased happiness, stress reduction, improved relationships, increased reciprocity, better sleep, strong emotional regulation and intelligence, cultivating appreciation, enhanced creativity, and more positive benefits.  There's no doubt if you're looking for more fulfillment in your life, gratitude lists are a habit worth picking up. 21 days aid in habit forming—30 days solidifies this habit. Try it out and let me know what comes up for you!